With a population of just over 3.1 million, qualifying for a global footballing tournament – The World Cup, was never going to be an easy task for Wales. With just 32 lucky teams qualifying from a potential global list of countries, some would say it's an overreaching achievement.
However, this hasn't been Wales's first attempt at World Cup qualification. Since 1950, when they first became FIFA members, they have only managed to qualify once for the World Cup tournament. It was back in 1958 that Wales first managed to qualify for the World Cup. So that equates to one successful qualification from 20 attempts, barring Qatar 2022 which will be Wales's second ever World Cup tournament.
1958 World Cup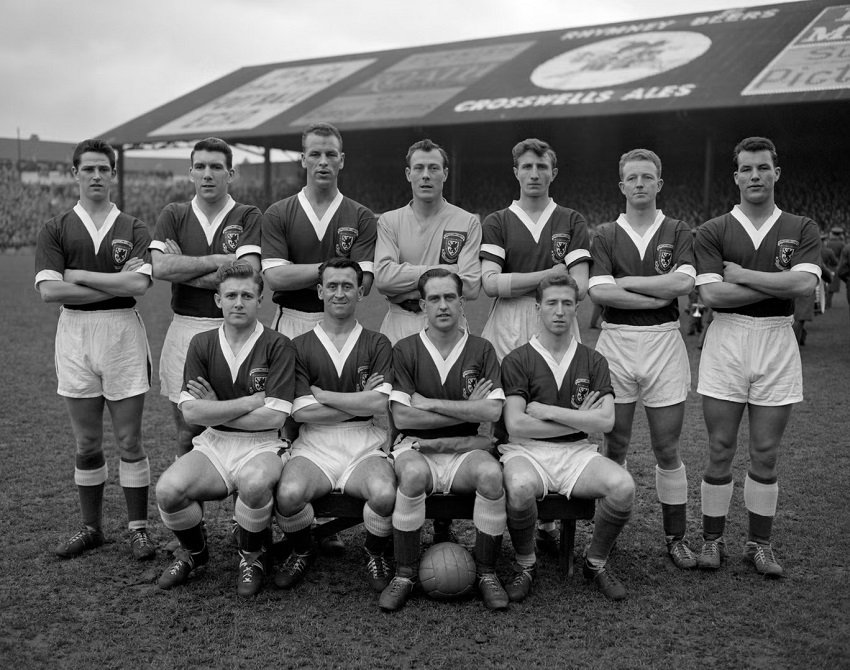 The 1958 World Cup was held in Sweden and became memorable for a couple notable of reasons. Not only was this Wales's first World Cup, where they managed to reach the quarterfinals. But it also holds the record for the greatest number of goals scored in a World Cup final. The final score being a 5 to 3 goal win for Brazil against hosts Sweden.
The tournament also holds joint records for the biggest winning margin in a final, along with the 1970 and 1998 World Cup tournaments. There was also a young wonderkid playing for Brazil in this tournament going by the name Pele. In the final Pele became the youngest player to ever to score a goal in a World Cup final. And quite randomly the very same final also holds the record for the oldest player to ever score in a final too, one Nils Liedholm holds this record having netted at the ripe old age of 35 years and 263 days.
Other record-breaking fetes achieved at these finals included other noteworthy firsts, such as Sweden becoming the first European team to lose a final on European soil. It was also the first final to be played that saw a European team face a team from the South American continent.
How many World Cup's?
Having only previously ever qualified once before for the greatest footballing tournament on the planet, it's little surprise to hear of the celebrations as the Welsh team make history in June 2022. A nervous one nil victory over Ukraine has been enough to seal their entry into the Qatar World Cup, starting in November 2022 (just a few months to go…)
1958 World Cup performance
Wales made an unexpected impact when competing in their first world cup tournament, the team from Wales did good, making it to the quarterfinals.
The team that arrived in Sweden would become known as the 'Golden Generation' of Welsh football. The Welsh team was renowned for its front-line attack bolstered by The Gentle Giant shoring up the back, John Charles. The Welsh attack included the likes of Trevor Ford and Ivor Allchurch, both successful strikers for their respective clubs at the time.
No country has of yet led a similar path through a World Cup tournament than that of Jimmy Murphy's Welsh team in 1958. Wales ended up coming second in their qualification group, where they faced strong teams such as Hungary, the hosts Sweden and Mexico.
Wales went undefeated, managing a draw against each team, which meant they lay in a tie situation with Hungary in second place. To determine who would go through a play-off match took place against Hungary, who were the runners-up in the 1954 final, though with a team missing the likes of Kocsis, Czibor and Puskas in 1958.
The match would go down in Welsh footballing history as one of the greatest on record, even to this date only the 2002 victory against Italy has come close. The victory ensured Wales made it through to the next round and the result came as a bit of shock to the then world of football. Wales had to fight for the 2 – 1 win, going a goal behind before Terry Medwin scored the winner with just over 15 minutes remaining in the match.
1958 Welsh Quarter-Final
They went into the quarterfinals missing a vital component and according to Wales's manager, Jimmy Murphy, if Charles hadn't of been injured for the match, they may have managed a famous victory.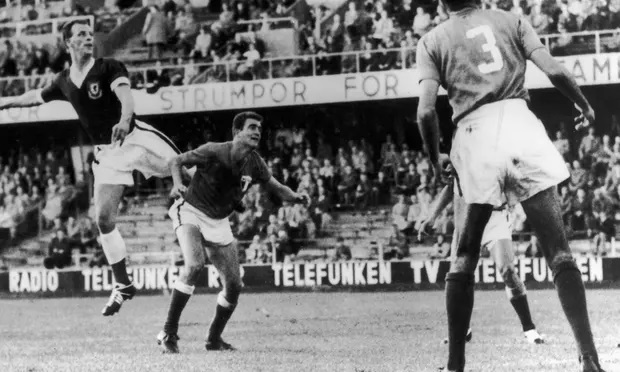 Though, it wasn't to be for Wales as their fate was to be sealed in their next match against Brazil. Within the ranks of the Brazilian team was a young striker making his first World Cup debut at the age of 17, Pele would get his first world cup goal against the Welsh team. A goal, the only goal scored in the match, resulting in Brazil being victors as well as creating a world cup record along the way, as Pele went down in history that day, as the youngest striker ever to score in a world cup tournament.
The Welsh put up a great and determined fight against Brazil that day. But the team from Brazil was too strong across the pitch. Brazil went on to win the tournament, beating hosts 5 – 2 in the final.
Wales and Qatar
Since 1958 the Welsh team have struggled to get near qualification for the world cup tournaments. Though, in recent decades, thanks to the help of some individual Welsh stars things have begun to take a slight upturn in Welsh football.
With strong hearts and talented footballers, the Welsh team will be going to Qatar with maybe some slight optimism. They face a tough tournament, rubbing shoulders with some of the world's superstars from competitive leagues from across the globe.
With a population less than most global capital cities, it's a pleasant surprise to see Wales heading to the tournament. We would like to wish them well and hope to see them in the latter stages.