It'll be a break from tradition and I personally find it difficult mixing the UK's festive season with something that is usually a footballing spectacle during the summer months.
Who are we to stand in the way of tradition, football is changing just like the rest of the world. I've a strange feeling about this years World Cup, either Denmark will beat Brazil in the Final or aliens will land, either wouldn't surprise me.
Anyway, we hope the below goes some way in planning for your Xmas, book the month off!
Matches with Dates & GMT Kick Off times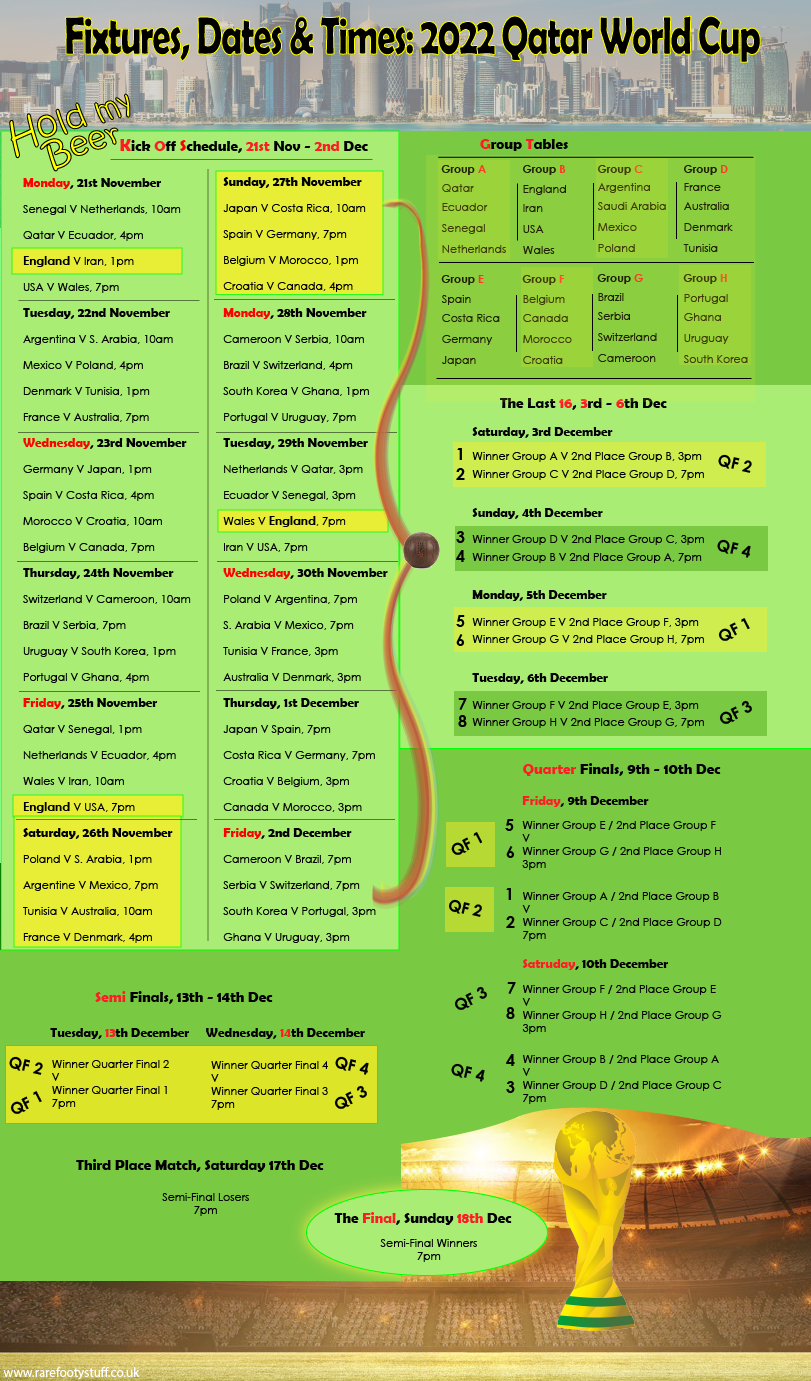 Click the below link for a PDF version of the above fixture list.
Click Here For PDF Version